Dialogtab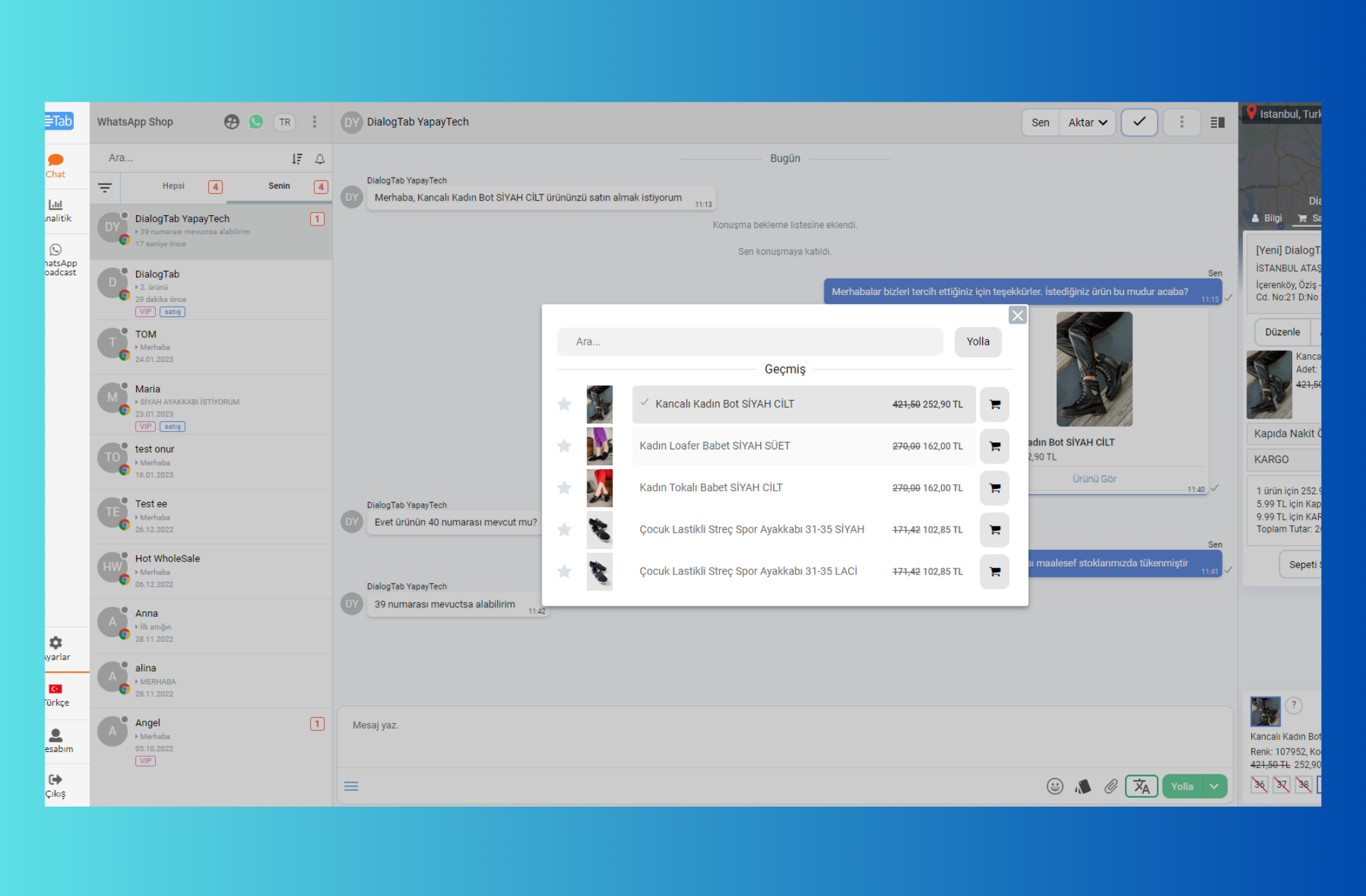 You can connect as many WhatsApp, Instagram, Messenger, Telegram and LiveChat as you want on a single panel. Eliminate the divide between your conversations by managing all your sales channels in one place.

Use a single WhatsApp number with multiple users with DialogTab.

You can control the dialogs of your sellers with your customers, observe their feedback and follow your relations with customers.

You can categorize your conversations with your customers by using tags according to the status of your customers and the countries they write to.

You can track the monthly performance of your vendors by using the right closing tags

Create a shopping cart on behalf of your users

Get paid via Instagram, Messenger and WhatsApp

Reply to your Instagram post comments

With DialogTab sending bulk messages, you can remind your customers of yourself, give information during your campaign periods, and communicate as you wish.

If you are using one of the Ticimax, T-Soft, Shopify, Wocommerce, Faprika and WhatsApp Shops, you can create orders for your customers, receive payments and manage your sales through a single panel by working integrated with your site infrastructure.